What's the course about? Watch the video to find out...

What will you learn?
How to play "Slow Blues" style piano
How to improvise Blues piano fluently
Learn a wealth of blues licks, riffs, scales and techniques
Upon completing the course you will be also be able to play five Blues piano pieces
Improve your hand and finger coordination with the vast amount of exercises
Improve your timing/ability to play with an even tempo with the use of the blues backing tracks

Who is this course for?
Blues piano lovers who want to take their blues skills to the next level.
Piano players wanting to learn how to improvise in a smooth slow Blues style.
Not for beginners! You must understand piano basics such as key names, basic rhythm and be able to play simple chords.

Course Description
Take your blues piano playing to the next level with this course on blues piano and improvisation in the slow blues style! Beginning with a basic slow blues progression, it methodically builds your skills all the way to being able to freely improvise impressive blues piano. Throughout you'll accumulate a wealth of licks, riffs and techniques that will have you creating cool blues sounds in the way that you've always wanted to!
Systematic Approach - The strength of the course comes from the systematic approach to implementing of every aspect or skill, with exercises that enable you to easily integrate your new abilities fluently into your improvisations. 
Practice Pieces - It's important to have the opportunity to put your new skills into practice. Which is why there are also specially designed blues pieces that incorporate every you're learning as you progress, culminating in a final blues tune that shows off everything you've learnt in the course.
50+ Sheet Music Downloads – Everything in the course has been notated for those that can read music, with over 50 PDF downloads available! 
Music Reading Ability Not Essential – You don't need to be able to read music notation to take this course. Every scale, lick, riff, technique, exercise and practice piece is broken down and talked through during the video lessons by the instructor, for students that prefer to copy and play by ear. The tutorials include highlighted keyboard graphics, and the notation within the videos also include the note names (inside the note heads) for anyone that may find it useful. 
Improvisation – Improvising is at the heart of Blues piano, which is why the course has a core focus on giving you the skills to be able to fluently improvise using a step-by-step approach.
Backing Track MP3 Downloads – So you can have even more fun whilst learning and playing the blues, the course also has backing tracks so you can play along to a blues band sound in the comfort of your own home.
Not For Complete Beginners - This course is not for beginners and assumes some previous knowledge on the piano, although it is still suitable for pianists that may be early on in their piano learning journey, because it starts with a gentle approach, and methodically builds to advanced levels as you move through.
30 Day Money Back Guarantee – The also course comes with a 30-day money back guarantee, so there's no risk in signing up.
START TODAY - So if you want to have fun improvising smooth blues piano right off the top of your head, then sign up, and start playing today!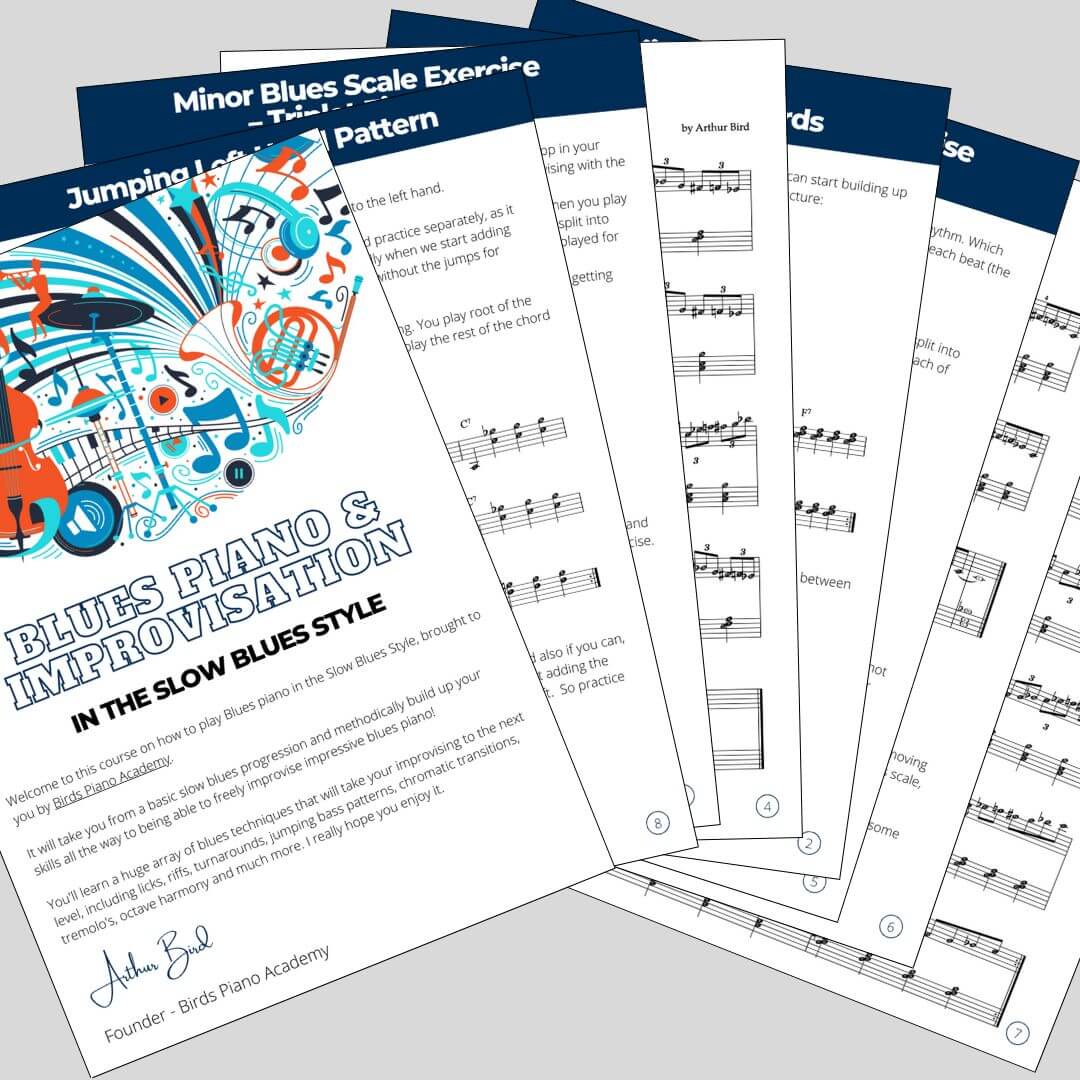 Everyone learns differently, which is why as an added bonus the course includes a 60+ page eBook that you can download and print off, to further enhance the learning process.


Hi I'm Arthur, the creator of Birds Piano Academy. Want to know more about who you'll be learning from? Well read on.
I've been playing the piano now for over 20 years, and after achieving Grade 8 with the Associated Board of the Royal Schools of Music I started touring as a session player in theatre shows all over the United Kingdom. I perfomed as a session player for many years. If you can think of a venue, I've probably played there. As well as this I have lots of experience in recording studios, and with bands have played music all over the world, around Europe and from the USA to Australia. I've been teaching Piano for 10 years, and am an approved tutor with the City of York Arts Council.​
I really enjoy teaching piano in ways that make it engaging and fun, and love creating online courses to help people like yourself be the best piano player that you can possibly be!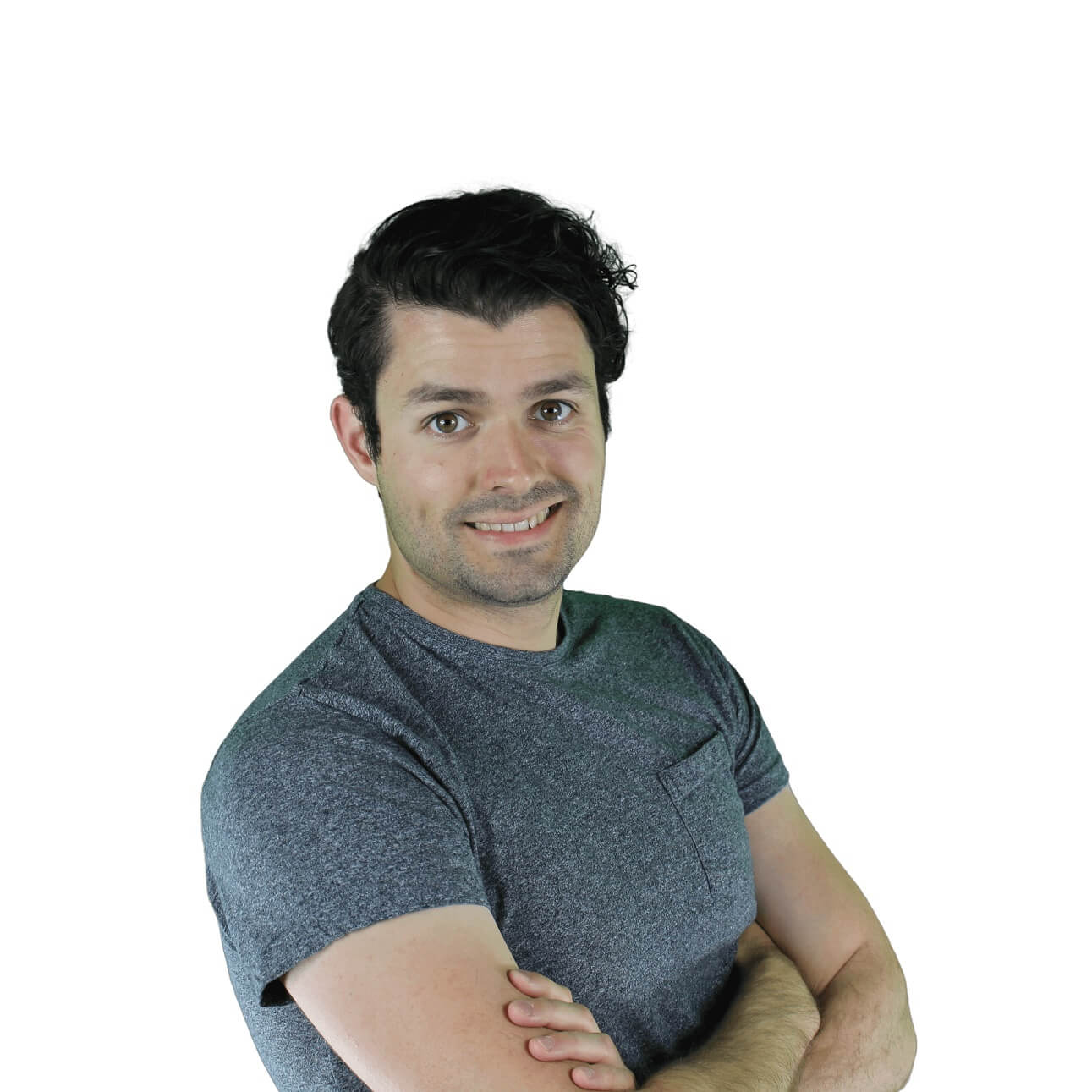 Or get full access to this and all other courses on Birds Piano Academy via the monthly subscription!

Check your inbox to confirm your subscription