Watch the video to find out what it's about....
What will you learn?
This course will take you from the basics to being able to play Blues Piano with freedom and style.
You will learn the skills to be able to improvise, on the spot, playing by ear.
12 Bar Blues - Building up in stages to advanced levels of playing.
Walking bass lines & blues licks.
The exercises in the course will help with to build hand strength, stamina and dexterity.
These piano lessons will teach you how to play blues solo's with speed and skill, and most of all have fun playing the piano!
Throughout the course you will develop your ability to play using different rhythms.
The exercises in the course will help with to build hand strength, stamina and dexterity.
These piano lessons will teach you how to play blues solo's with speed and skill, and most of all have fun playing the piano!
Who is this course for?
This course is for people who love music, and want to be able to play blues piano WITHOUT learning to read music.
Anyone wanting to lean the skills to be able to improvise the blues.
It's aimed at beginners or people early in their musical journey, although after going through the basics, the course will also be valuable to anyone wanting to get into playing this style of music.
Ever wanted to sit down at the piano, without sheet music, and just play? Don't fancy spending years learning to read music? Maybe you've already learned in the past but fancy a different approach?
Why not try my course in Blues Piano & Improvisation? If it's not for you, 100% money back guarantee, no questions asked! 
Specially created for those of you wanting to learn Blues piano, using a mixture of songs and exercises, the piano lessons build up in achievable stages and will encourage you to eventually be able to improvise cool blues piano on the spot. Yes that's right, by the end of the course you will be able to improvise blues piano, and it will all be coming out of your own head!
The tutorials are perfect for learning piano, with the use of MIDI software on the top half of the screen so you can see the piano note names every time the instructor plays a key.
The course starts from the beginning, learning basics such as note names, fingering and chords. You'll learn the blues scale and will be given exercises to help you integrate it into your playing. You'll be taught how to count in musical terms, and how to use different rhythms.
The 12 Bar Blues is taught throughout the course, from a simple pattern at the start building throughout to an advanced and impressive sounding style by the end. The course is designed to build up in stages, giving you the skills, and teaching you how to incorporate them into your playing along the way, until ultimately you'll be able to improvise on the piano with freedom and style.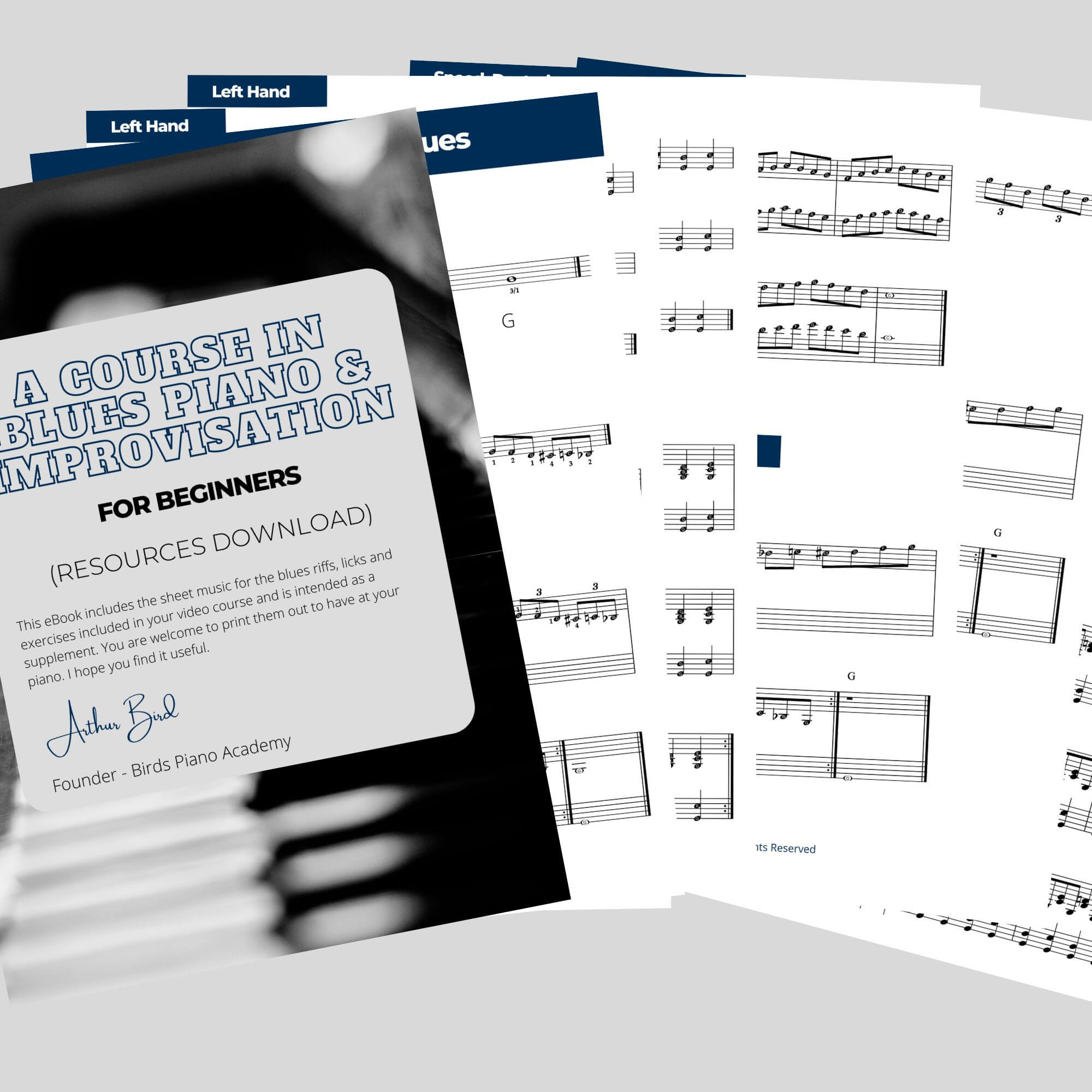 Sheet Music eBook Download
This course also includes a 27 page eBook download with music notation for all blues riffs, licks and exercises within the course. Just download and print it off so you can have the sheet music at hand on your piano.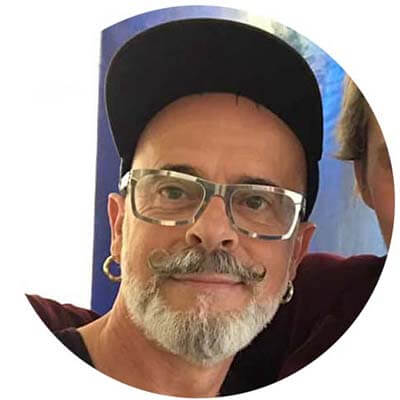 Henk F
Great course and exercises. Built up In a good way. Teaching is clear. In a fairly short time you really get the feeling to achieve something. Answers to questions are good and with attention. There are some great challenges in this course. But Arthur leads you into it in a good and well structured way. Great fun!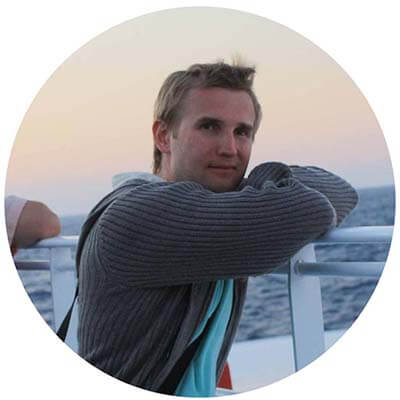 Serget S
It is course great course, better than others I have taken by other instructors.
1. Arthur is a great teacher .
2. Very clearly explanation .
3. A lot of useful information.
4. From this course you can play step by step. It really helped me improve my piano playing as well as improvising in the blues style.
5. Arthur has lots of positive energy and motivates you to want to play the piano again and again.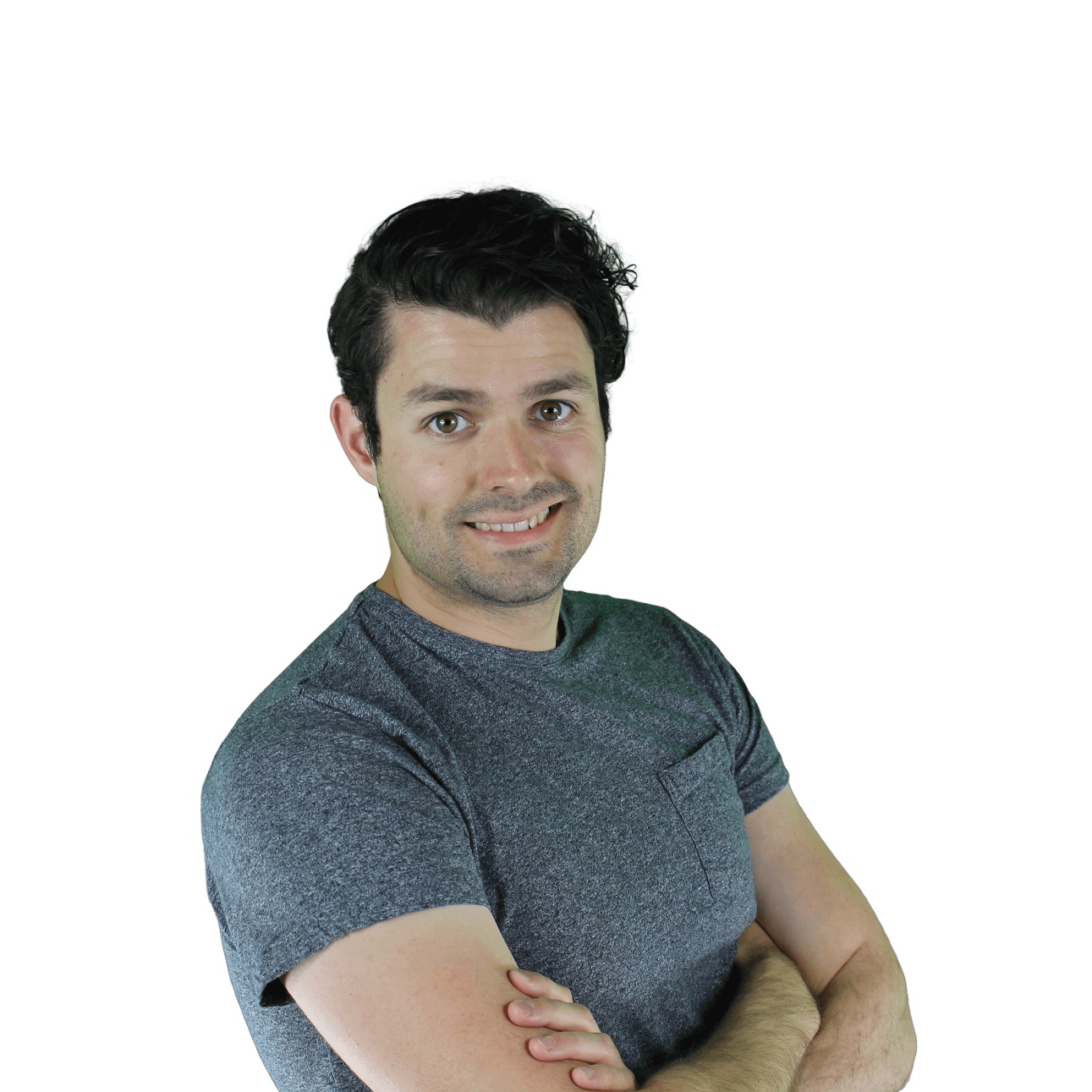 Meet Your Instructor
Hi I'm Arthur, the creator of Birds Piano Academy. Want to know more about who you'll be learning from? Well read on.
I've been playing the piano now for over 20 years, and after achieving Grade 8 with the Associated Board of the Royal Schools of Music I started touring as a session player in theatre shows all over the United Kingdom. I perfomed as a session player for many years. If you can think of a venue, I've probably played there. As well as this I have lots of experience in recording studios, and with bands have played music all over the world, around Europe and from the USA to Australia. I've been teaching Piano for 10 years, and am an approved tutor with the City of York Arts Council.​
I really enjoy teaching piano in ways that make it engaging and fun, and love creating online courses to help people like yourself be the best piano player that you can possibly be!
Or sign up to our monthly subscription and get access to all courses on Birds Piano Academy:
Check out some more reviews from other happy students:
Frequently Asked Questions
How long do I have access to the courses?
Monthly subscribers have access for as long as they are subscribed. You can cancel anytime. If you purchase a lifetime access course, you get unlimited access for as long as you like.
Can I watch the courses on my tablet?
Yes, the courses are compatible across all devices.
What if I am unhappy with the course?
If for whatever reason you think the course you have purchased isn't right for you, contact us within the first 30 days of purchasing and we will give you a full refund.
Who can I speak to if I have a problem?
Please reach out to us at anytime via email at [email protected] and we will get back to you as soon as possible.